Facilities
The following facilities are open to all academic and industrial clients. For scheduling and user fees please contact Prof. Lu.
LUMINOS® Cluster Tool (WB 71A)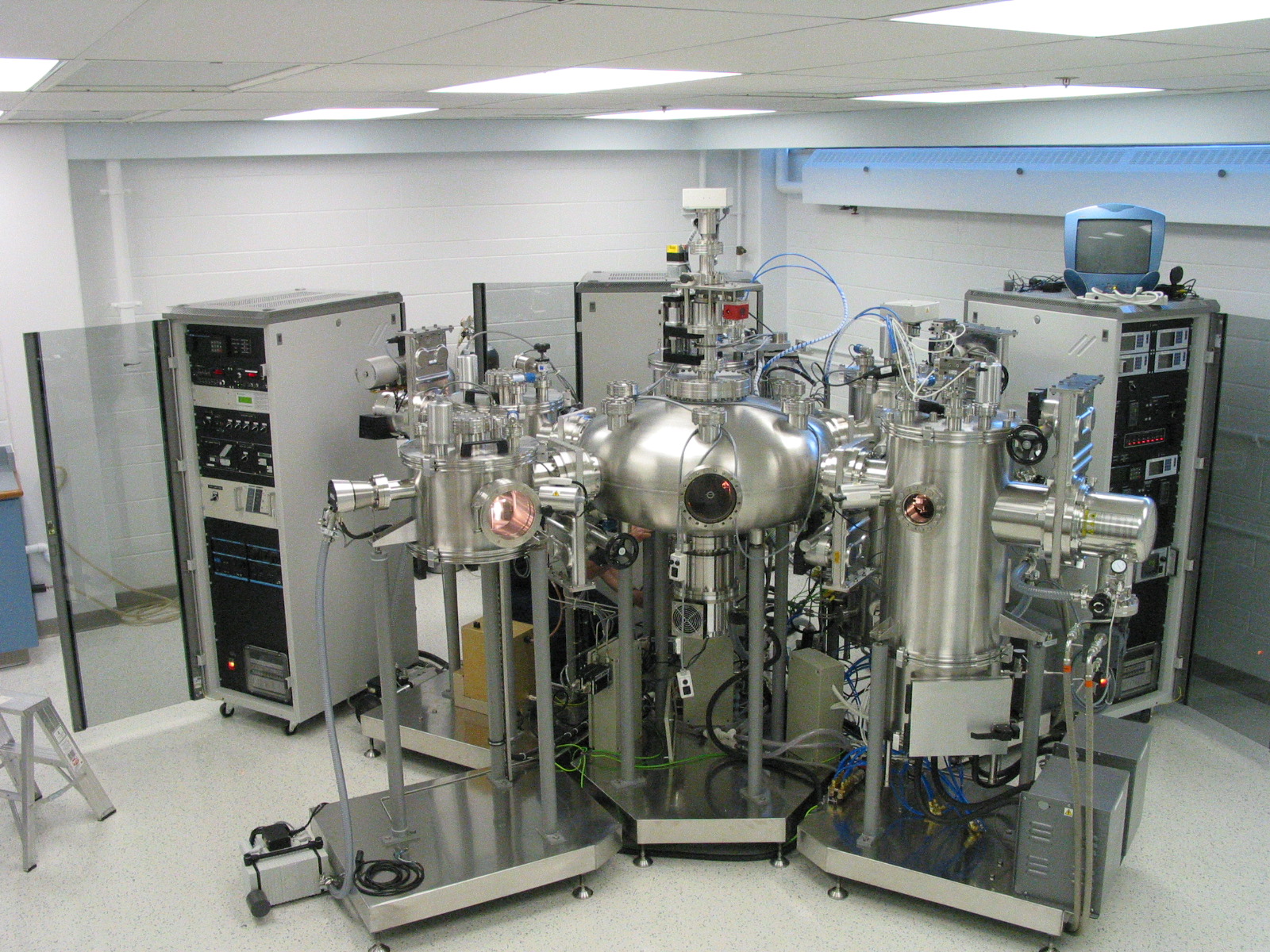 Process up to 4"x4" substrates.
Central distribution chamber with robotic manipulator.
RF/DC plasma chamber for cleaning/etching.
Sputter chamber equipped with three RF/DC/Pulsed DC magnetrons.
Organic growth chamber equipped with 8 K-cells and 2 thermal sources.
Metallization chamber with 2 thermal sources.
Device characterization chamber for in situ performance measurements.
PHI 5500 Surface Analysis (WB 163)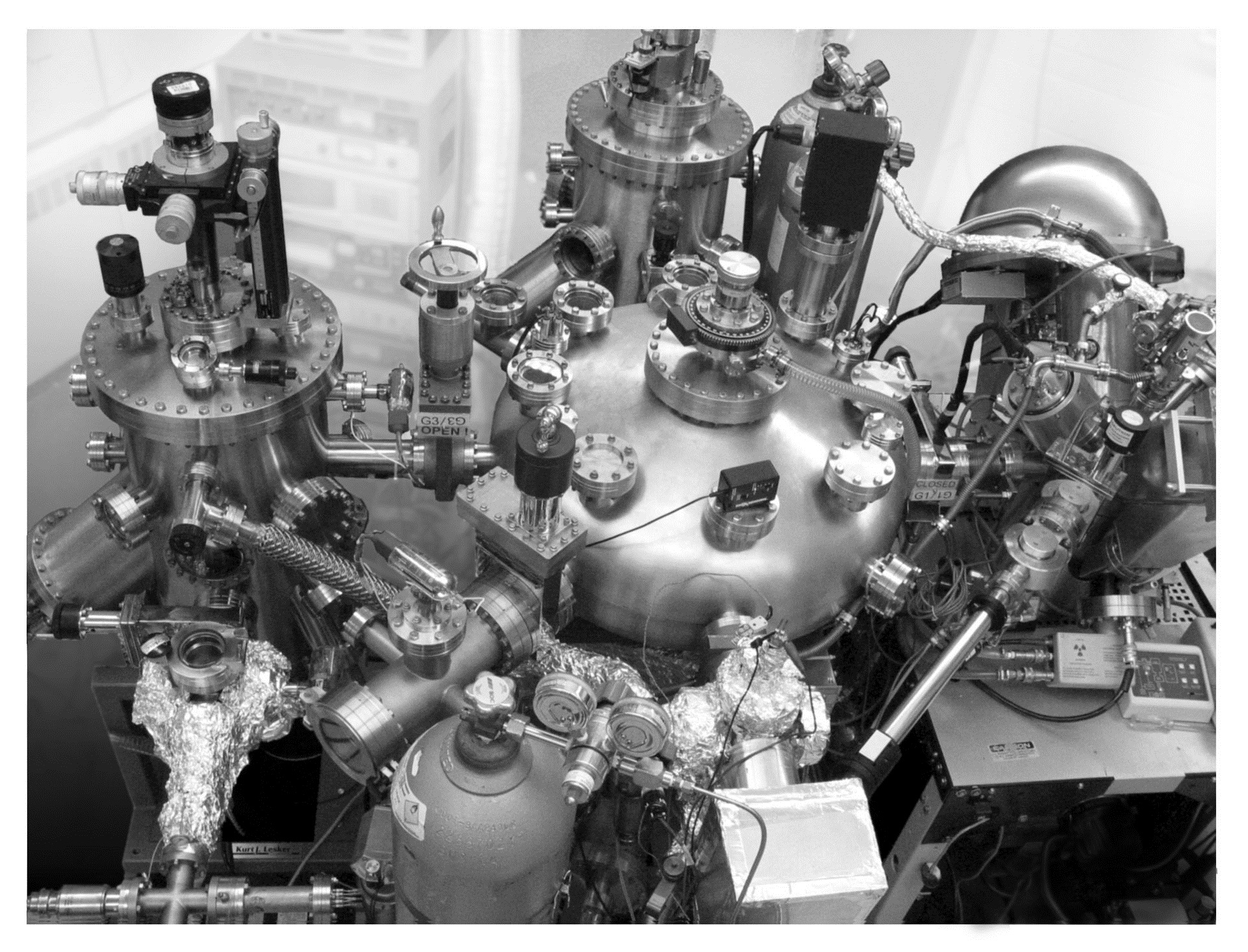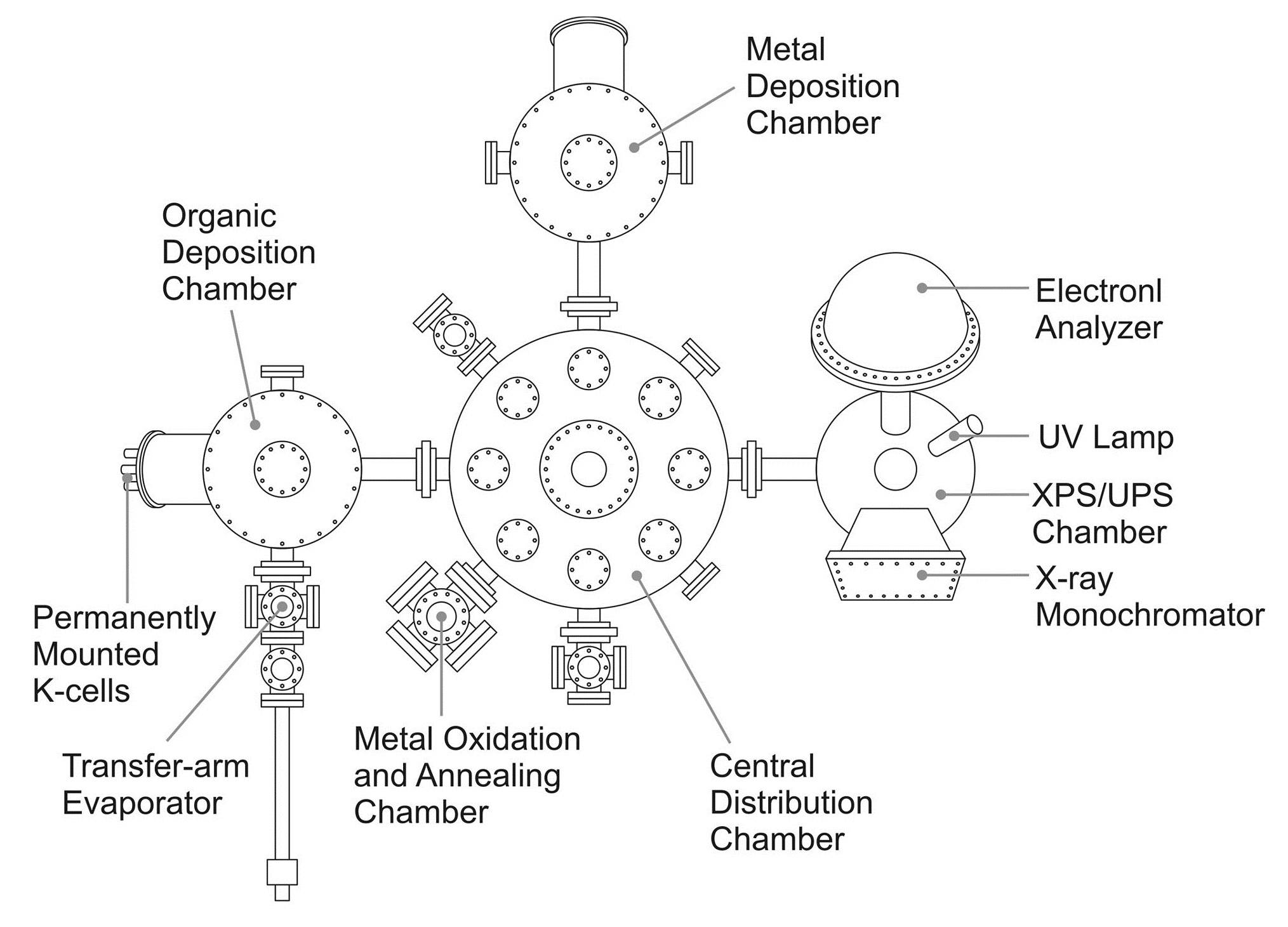 PHI 5500 analytical chamber (10-10 Torr).

X-ray photoelectron spectroscopy (XPS).
Ultra-violet photoelectron spectroscopy (UPS).
Auger electron spectroscopy (AES).
Scanning Auger microscopy (SAM).
Chemical composition analysis.
Sputter depth profiling.
Valence band spectroscopy.

Molecular beam epitaxy (MBE) in situ.
Organic molecular beam epitaxy (OMBE) in situ.
UV ozone treatment in situ.
Materials Process Lab (WB 71B)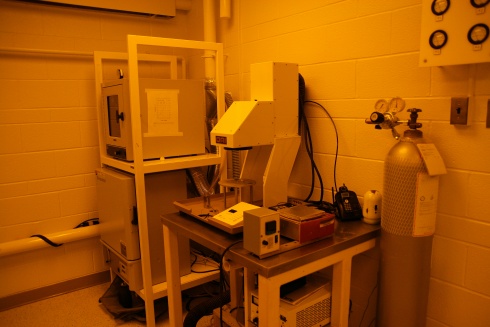 Clean room equipped with various process tools for lithographic patterning.
Laminar flow fumehood for wet chemical processing and UV ozone treatment.
Purification of organic molecules by vacuum sublimation.
Optoelectronics Lab (WB 71D)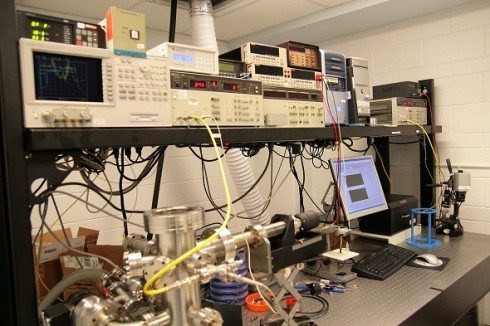 HP 4275A LCR meter for high-frequency CV testing.
HP 4140B meter for IV and quasi-static CV testing.
Keithley 647 IV source meter.
Closed-loop He cryostat (50 - 400 K).
Minolta LS-110 luminance meter.
Newport solar simulator and test station.
Integrating sphere with fibre spectrometer.
N2 laser for TOF and transient PL measurements.